Added by

Joshuamiguel

Nancy Drew
Biographical information
Hometown
River Heights
Occupation
High school student,amateur detective
Physical description
Gender
Female
Nancy Drew is an amateur detective and an friend of Frank and Joe Hardy. She first met the Hardy brothers when they were working undercover at a rock concert for ATAC. Nancy found out about their work with ATAC and she and her best friends, Bess and George, helped them solve the mystery.
*Note:
See also: Nancy Drew (Casefiles Continuity) Nancy Drew (Undercover Brothers Continuity)
Nancy appears in:
Edit
Nancy Drew and Hardy Boys SuperMystery
Edit
Undercover Brothers
Edit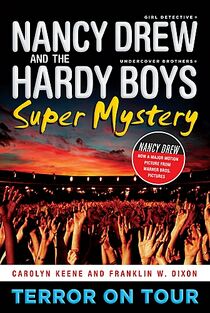 Nancy Drew and the Hardy Boys Super Mystery
Edit
The Hardy Boys/Nancy Drew Mysteries (1977-1979)
Edit
*Note: Nancy Drew appears by herself in 7 episodes from the first season of this series and only 3 episodes from the second season. She was dropped from the series altogether in the third season. The episodes listed above are the ones where she appears with the Hardy Boys, and they are all from season 2.
The Hardy Boys (1995)
Edit
*Note: Nelvana also produced a Nancy Drew TV series at the same time, so Tracy Ryan is listed in the episodes as a "Special Guest Star".
External links
Edit