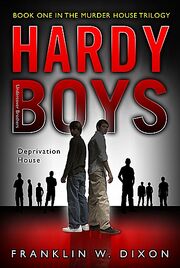 A list of events in 2008 related to The Hardy Boys.
January
March
May
July
House Arrest, book two in the Murder House Trilogy and 23 in the Undercover Brothers was published.
August
Haunted, a Special Ghost Stories Edition of The Hardy Boys Undercover Brothers released.
September
October
November
December
23 - Double Down, book two in the Double Danger Trilogy and 26 in the Undercover Brothers is published.
Ad blocker interference detected!
Wikia is a free-to-use site that makes money from advertising. We have a modified experience for viewers using ad blockers

Wikia is not accessible if you've made further modifications. Remove the custom ad blocker rule(s) and the page will load as expected.